20p roulette casino
There are quite a lot of 20p minimum roulette tables in the UK.
These lower stakes are popular with gamers as you don't need to commit as much money to play. Below we'll explain everything you need to know about playing 20p roulette.
But if you want to get started then here are our top 20p roulette casinos in the UK which you can join.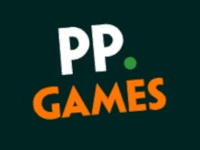 50 Free Spins - no deposit, no wager!
100 Free Spins no wagering - on first deposit
PayPal payments & instant withdrawals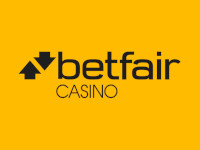 50 free spins no deposit - keep what you win!
No wagering on free spins!
Much improved games library
20p roulette casino
All the casinos above have 20p roulette tables for UK players. So using one of those guarantees you'll get to play a game at the price. These include both types of roulette: live dealer tables or the normal, video game.
But most casinos will have many different roulette tables available. Many will have higher minimum amounts, and there will even be some tables earmarked for high rollers.
So you need to ensure that the table you want to play accepts wagers of 20p or less. Luckily, the sites above have a game called "20p roulette" which you can load up. But there might be other tables as well. You can check the minimum amounts often within the game lobby to decide which to play.
Betting 20p on roulette
If you've been to a land-based casino then you might have had the unpleasant experience of jostling for a position at the roulette table. But online there's none of that.
Instead you get your own virtual roulette table where you can place your bets. This is true even for live dealer tables where more than one player can join. You can enjoy the more social aspect of this video stream without the problem of hampered betting.
But remember that the minimum 20p wager will probably only be available for certain types of bets. For example, you will probably only be able to place 20p the longest odds – such as individual numbers.
Betting on red/black, odd/even, columns or other similar outcomes with low odds often can't be done using 20p. So make sure to keep that in mind.
20p roulette bonus
Lots of UK casinos offer bonuses, including all of the sites we mentioned above. But these bonuses can't typically be used on live dealer games.
But you can try to create a makeshift bonus to play 20p roulette.
Find a casino that gives you a no deposit no wagering bonus (such as all those casinos above)

Use the bonus to play their slots

Anything you win will be paid as cash

You can use the winnings as a bonus to play 20p roulette
This method does rely on luck.
That's because it's possible that you won't win anything while playing the slots. But because you're using a no deposit bonus, you won't be losing your own money.
If you do win, all the casinos above are no max cashout no wagering casinos UK. So if you are very lucky and manage to win big, they won't take some of the money off you at a later stage.
Of course, if you do win big from the slots then you can always withdraw it. You just need to make sure you have more than the minimum withdrawal amount (which is usually around £10 but this changes at each casino).